SharePoint Upload is a command line freeware tool (with .NET source) that can extract e-mails from PST, Public Folders, and Exchange Mailboxes and place on a file system in MSG format (using Redemption). Additionally it can extract Visual Source Safe (VSS) documents, SharePoint Lists (extracted to HTML) and QualityCentre Test Cases (Extracted to HTML), The extracted files are compatible to SharePoint naming conventions.
Product Images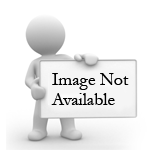 Software Specifications
Pricing
| | |
| --- | --- |
| Cost: | $0.00 |
| MultiUser Licenses? | No |
| Trial? | No |
Minimum Requirements
Operating System:
Microsoft Windows XP
Outlook Version(s):
Microsoft Outlook 2000
Microsoft Outlook 2002
Microsoft Outlook 2003
Microsoft Outlook 2007

Hard Drive Space:
0 (MB)
Memory:
0 (MB)
SharePointUpload is an addin for Microsoft Outlook. Addins are sometimes referred to as Plugins. The Outlook Utilities along with the Leprechaun Works, LLC makes no warranties or guarantees as to the product capabilities or the information describing said product.