Easiest way to add a note to Outlook… ONE BUTTON CLICK will create your Note and link it to the current email.
No more lost notes at critical moments…retrieve, view and edit your notes directly from the email. You can view notes for an email simply by selecting the email and clicking on the View Note button on the toolbar.
EmailNotes is NON-DESTRUCTIVE…Your original email remains unchanged. It's also convenient to have the email in the original format for legal reasons plus…
There is no chance of unintentionally sending your notes (which may contain confidential information)to anyone else. It is easy to Forward or Reply without sending your notes…because the notes are stored separately from the actual emails
Send your notes to others by using EmailNotes' Forward/Reply with Notes buttons. Your notes will be attached as a text file so that even non-Outlook users can use them.
Use EmailNotes as part of your To-Do list. Your folders can show you which emails have notes attached to them.
Your notes are safe from data loss. EmailNotes saves your notes in your main Outlook data file… so that they are automatically backed up when you backup your Outlook data files.
Your notes are confidential. If you are using EmailNotes with Public Folders (Microsoft Exchange) then each user keeps his own notes on an email. Other users will not be able to view your notes.
Print your notes for use away from your Outlook. Notes can easily be printed at the click of a button (you can also print emails without the notes)
Notes remain linked to the email even if you file your email to a different folder. You don't have to worry about manually moving your notes each time you file an email out of the Inbox. Your note will remain linked to your email as long as it stays in Outlook. EmailNotes works on ALL folders in your Outlook.
Notes can be updated (or deleted) and you can easily track changes with date/time stamps. We use EmailNotes in our office daily and we know that notes need updating.
Product Images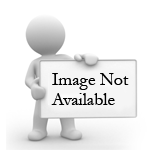 Software Specifications
Pricing
| | |
| --- | --- |
| Cost: | $9.95 |
| MultiUser Licenses? | No |
| Trial? | No |
Minimum Requirements
Operating System:
Microsoft Windows XP
Outlook Version(s):
Microsoft Outlook 2000
Microsoft Outlook 2002
Microsoft Outlook 2003
Microsoft Outlook 2007

Hard Drive Space:
0 (MB)
Memory:
0 (MB)
Email Notes, Outlook addin is an addin for Microsoft Outlook. Addins are sometimes referred to as Plugins. The Outlook Utilities along with the Leprechaun Works, LLC makes no warranties or guarantees as to the product capabilities or the information describing said product.